Located in the department of Morbihan, in the region of Brittany, the city of Vannes is a popular destination for camping enthusiasts. Surrounded by fine sandy beaches, green landscapes and a rich historical and cultural heritage, our campsite around Vannes offers an idyllic setting for an unforgettable vacation in Morbihan.
Discover Vannes near our campsite in the Gulf of Morbihan
Come and relax in our charming campsite located near Vannes, in the heart of the Gulf of Morbihan. This medieval city, full of history and heritage, will seduce you with its paved streets, its half-timbered houses and its majestic ramparts.
Take advantage of your stay to discover the cultural wealth of Vannes: the Saint-Pierre cathedral, the museums and the numerous art exhibitions. Don't miss the market, where you can taste the delicious local specialties and meet the local artisans.
The Gulf of Morbihan, a real inland sea dotted with islands, offers an ideal setting for nautical activities and boat trips. Admire the coastal scenery, the unique flora and fauna, and be charmed by the peaceful atmosphere of the Gulf Islands, such asCairn Island.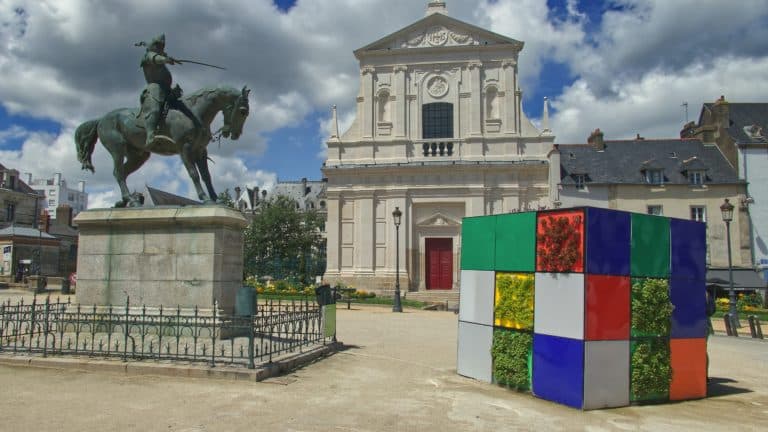 Vannes, a city of Art filled with History
Founded over 2,000 years ago, this picturesque city offers a fascinating blend of ancient heritage and modern artistic expression. While strolling through the medieval streets of Vannes, you will be seduced by the half-timbered houses and the imposing ramparts which testify of its rich past. Among the emblematic monuments of the city, the Saint-Pierre Cathedral stands proudly, a masterpiece of Gothic and Romanesque architecture that will delight lovers of sacred art.
The museum of La Cohue, a former covered market, now houses an eclectic collection of contemporary art and works by Breton artists. By exploring its galleries, you will discover the evolution of Breton art over the centuries and appreciate the local talents.
Finally, don't miss the port of Vannes, a real postcard with its colorful boats and lively terraces. You will be able to admire the street-art works that adorn the walls of the neighborhood, testifying to the creativity of local artists.
Vannes, city of art and history, will charm you with its architectural heritage, its museums and its abundant cultural life. A Breton getaway not to be missed during your camping stay near Vannes.