The alignments
Carnac has an exceptional site of megalithic alignments made up of alignments of menhirs, dolmens and covered walkways spread over more than 4 km. 4 000 menhirs erected between 5000 and 2000 years BC.
The alignments of Carnac constitute a model of monumental architecture of unparalleled scale in Europe.
Discover also the rich collection of prehistoric objects from Carnac, exhibited in the Museum of Prehistory. With one of the richest collections in Europe, the museum presents over 450,000 years of history.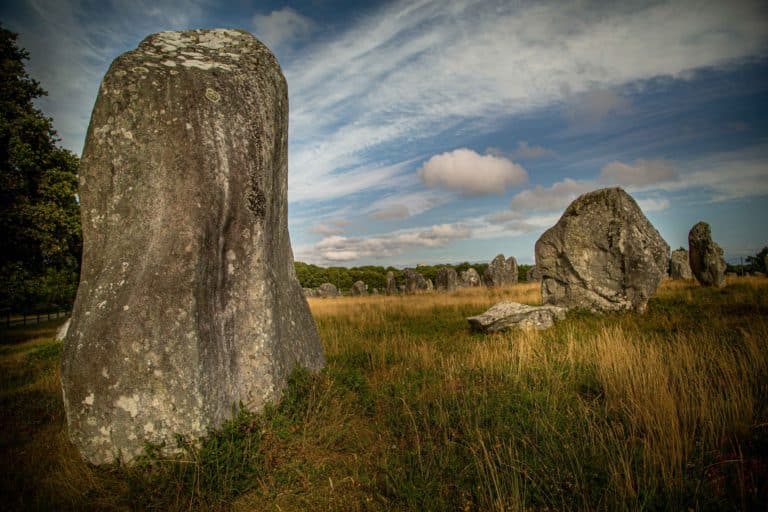 Beaches and water activities
Carnac has 5 beautiful family beaches appreciated by all. In addition to being sheltered, Carnac's beaches are classified as Zone A (good quality water) for the quality of its bathing water.
Experienced or novices, practice the different nautical activities of the Carnac area: kite surfing, surfing, sailing, paddle, diving, kayaking, old rigging… There is something for everyone in Carnac!